Affordable USB EKG
Who needs it?
You must be an original person if you are looking for a affordable electrocardiograph. No doubt, you'll agree with me that most people hold the public opinion about electrocardiography.  Despite accessibility and cheapness of many electronic devices, medical equipment is still considered to be available to experts in a hospital or similar institution.  In the past decade, we have all witnessed the rise of new cardiac imaging modalities. The techniques and devices are becoming more and more complicated and expensive.  Intensive efforts are currently being made to improve non-invasive imaging techniques at the expense of enhanced data processing and high-accuracy electronic components.
 We admit the prime importance of such research and development. But wait a second… What about patients who suffer from cardio-vascular diseases? What kind of devices do they possess to control their state of health beyond a cardiologist's consulting room? Unfortunately, most of them have a sphygmomanometer (blood pressure meter) and their own feelings as the indicator of health and as the simplest cure rate. Moreover, it's very difficult to set a diagnosis of the abnormal cardiac condition which is characterized by episodes of chest pain. Most cases of pain attack take place at home and a person doesn't have the opportunity of thoroughly testing heart state, whereas the cardiologist can't find any abnormalities on an electrocardiogram that is registered in a hospital.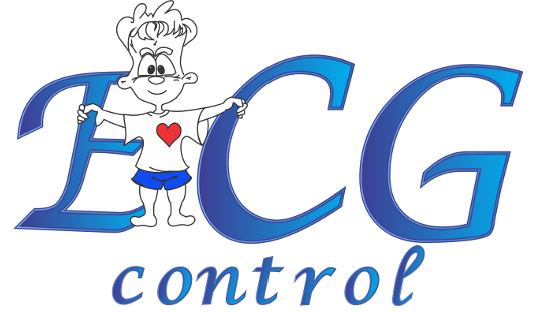 After all, how to avoid sudden cardiac death under uncertainty about our "daily heart state"? Surely we could talk till doomsday about air pollution, aspirin, stress, healthy eating and so on, but there's no point in stating the obvious. The best way to prevent heart failure is to control certain medical conditions. This fact is just the one we took into account a while back.  We decided to develop the cheap medical device that could help those who suffer from cardiac diseases to control their state.  Electrocardiography is recognized to be the best method at the present time for forming an accurate opinion of the heart's functional activity. That is why great efforts have been made to develop the portable electrocardiograph which is appropriate for private use at home. And we were able to cope with this task!
Performance attributes
The portable electrocardiograph is a computer-based device which is connected to a USB port and communicates using the USB protocol. The computer software allows recording 6 different ECG signals (limb leads I, II, III and Augmented limb leads aVR, aVL, and aVF), viewing, saving and printing them. The software also performs automated contour analysis of the ECG waveforms. View all the technical specifications for the portable usb-cardiograph here.
Collaboration
Surely, an ECG is a complex device, and its development requires a good knowledge of programming, circuit technology, computational mathematics, medicine etc. We don't intend to rest on our laurels. We continue to improve our device. We want you to help us with this project! Let us know if it is interesting for you to possess such a device. What options are necessary and desirable?
It would be great if you wanted to collaborate with us in the development, enhancement and propagation of portable USB electrocardiograph. You can email us your propositions (our email address is albina.pavlenko.90@gmail.com).
 ECG Control Software
Our USB electrocardiograph works under software control which is developed to record, view, manipulate, save and print ECG signals. It's written in C++ and runs under Windows 8, 7, Vista and XP. You can download ECG Control (software for ECG) to familiarize yourself with its capabilities. Download the examples of ECG records and use them to test our computer program. User manual for ECG Control is here.
Download ECG Control installer
Download the example of electrocardiogram (the first one)
Download the example of electrocardiogram (the second one)
Use environment
The USB electrocardiograph is only for private use. It isn't aimed at using in medical institutions because there are a lot of proposals of the medical professional equipment for clinics. It has a user-friendly interface which helps an unskilled user to work with device easily.
how to make an electrocardiograph, cheap ECG, building a simple ECG amplifier, home cardiograph, USB ECG